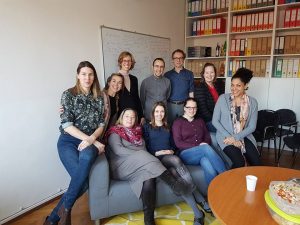 The AVIOR team welcomes you!
The Partnership is named after a bright star, AVIOR. The star is invisible from the Northern hemisphere, referring to the multitude of language skills that migrant children bring to the classrooms, but which often remain hidden to their teachers. The partnership brings together seven organizations from six countries. We are research and training centers, NGOs and network organizations.
The AVIOR project aimed at improving the basic numeracy and literacy skills of migrant children and thereby reducing the achievement gap between native and non-native pupils in Europe. AVIOR ran from December 2016 until August 2019.
Welcome! – Welkom! – Benvenuto! –
καλως ΗΡΘΑΤΕ! – Dobrodošli! – Tere tulemast! – W
illkommen!